I wrote about canceling my oldest credit card in July last year. At that time, I said:
"I don't see myself borrowing any money in the foreseeable future. The rate on my mortgage is fixed. I don't think there is any chance for refinancing unless we have another recession."
Although I'm not sure whether we have a recession now, the opportunity for refinancing knocked on my door last month. Because I'm refinancing my mortgage, my mortgage broker pulled my credit reports and credit scores. He sent me a copy and here are my scores:
| | | | |
| --- | --- | --- | --- |
| Agency | Model | Score | Range |
| Equifax | FACTA Beacon 5.0 | 803 | 300-850 |
| TransUnion | FICO Classic (04) | 797 | 300-850 |
| Experian | Fair Isaac (Ver. 2) | 780 | 300-850 |
The scores show that canceling my oldest credit card didn't really hurt my credit. Perhaps my scores were higher before I canceled the oldest card, but who cares. If there was an impact, it was minimal and/or temporary. I didn't have any problems qualifying for the lowest rate on my mortgage refinance with these scores.
Learn the Nuts and Bolts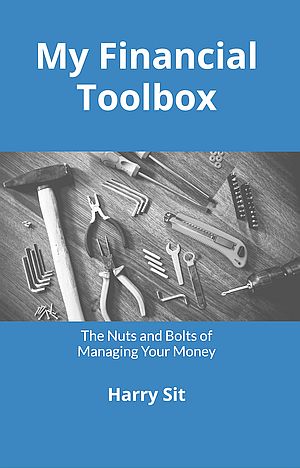 I put everything I use to manage my money in a book. My Financial Toolbox guides you to a clear course of action.