I wrote several times on this blog I don't care much about credit scores. Most people shouldn't either because they have a good enough score that will give them the best rates anyway. Improving a good enough score doesn't really make a difference.
I don't buy my credit scores. Nor do I give my Social Security Number to websites that show a score, whether the score they show is a relevant score or not. But I will take a credit score if it just comes to me from a bank.
When the Dodd-Frank financial reform law included a provision that requires lenders to disclose your credit score if your application didn't get the best terms, some credit experts speculated that banks may just disclose the credit score to every applicant regardless, even though they are not required to, so that no one can fault them for violating the new law.
The credit experts' prediction turned out correct. Because the rewards program on my credit card changed for the worse, I applied for a new card. I received the best terms (lowest APR, which I don't care about anyway), but the bank still sent me my credit score, saying
"The terms offered to you may be less favorable than the terms offered to consumers who have better credit histories."
That's just their boilerplate for everyone.
Interestingly, after a hard pull from my mortgage refinance in June, my credit score went up 20 points from 770 to 790 even though everyone says a hard inquiry will lower the score. It just shows these things fluctuate for no apparent reason.
Learn the Nuts and Bolts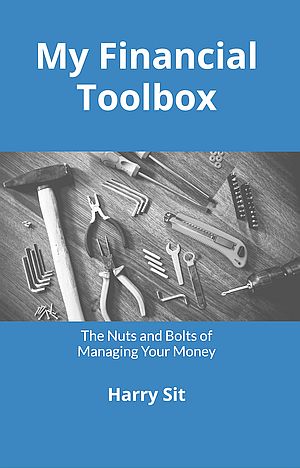 I put everything I use to manage my money in a book. My Financial Toolbox guides you to a clear course of action.