I was at a McDonald's the other day. I saw a sign like this by the soda machine:
"Free refills are on the same visit only. Please do not bring in an empty cup for refills."
I was shocked. It never occurred to me that bringing in an empty cup for refills was an option. McDonald's large cups are plastic. They probably last forever. Save a McDonald's soda cup and get free soda for the rest of your life everywhere you go. Nah. Even without the sign, I don't think that's right. The unspoken deal is that you eat there, you drink your soda, end of story. What makes people think they can just come in and get free soda? Because they ate a McDonald's meal 3 years ago? Because McDonald's has a high profit margin on the soda they sell? That's not being frugal. That's theft in my book. What do you think? Do we really need signs for everything?
Learn the Nuts and Bolts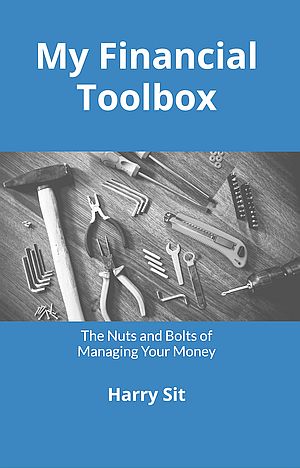 I put everything I use to manage my money in a book. My Financial Toolbox guides you to a clear course of action.