News came President Obama and Republicans agreed to a "payroll tax holiday" in 2011. For one year only, an employee's portion of the Social Security tax will be reduced from 6.2% to 4.2%. This will replace the Making Work Pay tax credit in effect in 2009 and 2010.
Making Work Pay is a flat tax credit: $400 single, $800 married, with a phaseout range. If the payroll tax cut becomes law, the Social Security tax cut will be much larger than Making Work Pay. It also varies with your pay. The more you make, up to $106,800 per worker, the more you benefit.
On the high side, if a couple both work and earn $106,800 each, they will get a tax cut of $4,272. Whereas they possibly couldn't qualify for Making Work Pay in 2009 and 2010, they will get five times as much in 2011. On the low side, if a single person works and earns $10,000, the payroll tax holiday gives only $200, compared to $400 under Making Work Pay. The variable nature makes the new payroll tax cut more true to the name of making work pay.
It's also a tax cut that can't be taken away by AMT. The payroll tax is separate from the income tax. Therefore it can't be affected by AMT.
With a lower contribution to Social Security, will the employee's Social Security benefits be affected? Not really. One's Social Security benefits are driven by the Social Security eligible income, not by the taxes one pays into Social Security. The taxes we pay today go to someone else anyway. The income used in the Social Security benefits calculation will be the same.
Of course Social Security as a whole will receive less cash while its promised benefits stay the same. It just has to redeem some of those IOUs it received in the past. When the money runs low, someone in the future will make up the difference.
Pay less now and get the same benefits in the future. Good deal, eh?
Learn the Nuts and Bolts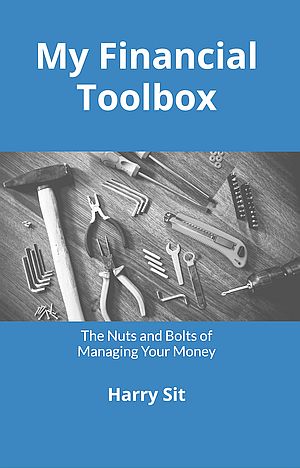 I put everything I use to manage my money in a book. My Financial Toolbox guides you to a clear course of action.