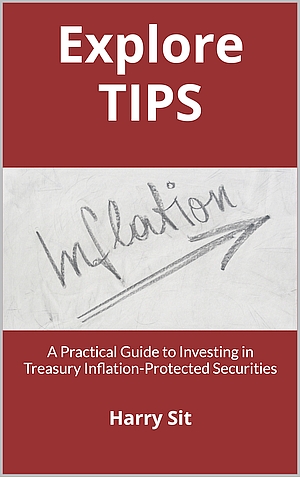 I wrote the book Explore TIPS in 2010 to help other retail investors understand a unique and important investment vehicle – the inflation-indexed bonds called TIPS. Starting from the very basics, what TIPS are and how they work, the book guides you through:
How to invest in TIPS through mutual funds and ETFs
How to buy individual TIPS directly from the U.S. Treasury
How to buy TIPS on the secondary market
TIPS strategies
Please see the detailed Table of Contents on Amazon. The book is available in both paperback and Kindle ebook formats. You don't need a physical Kindle e-reader to read the Kindle ebook. You can read it in the Kindle app on your PC, Mac, phone, or tablet.