This is another story from my vacation in Ireland. I bought some fruits, yogurt, and bakery from a convenience store. The clerk asked me if I wanted a bag for what I bought. I said "Sure." because that's the way it is in the U.S. Then I noticed there was a charge for 0.22 Euro on the receipt. It was labeled as a government mandated fee for the plastic bag. At 1 Euro = 1.40 US Dollars, that was like $0.30 for a bag. Some people call it PlasTax. According to one source, implementing the fee cut the plastic bag usage in Ireland by 90%.
In the U.S. I get a discount of $0.05 per bag if I bring my own bags to the two grocery store chains near me. It's not by law, just store policy. Technically not getting the $0.05/bag discount is equivalent to paying a $0.05 surcharge for each bag. But I bet most customers don't know about the surcharge because it's not on their receipt. If we increase that surcharge from $0.05 to $0.30 like in Ireland and make it a true surcharge which shows up on the receipt, not just a lack of a discount, I'm sure it will change people's habits really fast and cut down our consumption of plastic grocery bags significantly. It's a strange phenomenon. People don't mind missing out on some discount but they will change their behavior if they pay a surcharge. Economists say it has to do with framing.
By the way I love their yogurt. Not too starchy or too sweet like the Dannon and Yoplait yogurt I get here in the U.S. It was cheap too. 0.87 Euro for a big 16-oz jar. I will try some different brands at Trader Joe's and see if they have yogurt made in that style.
One other thing I like about my experience in Ireland is that their price tag includes everything. The sales tax (VAT) is included in the price. What you see is what you pay. I walked into a hotel. The room rate posted on their board was 69 Euros. I paid 69 Euros. End of story. There wasn't a separate high tax just for hotel guests. If there was, it was included in the price tag.
Here in the U.S. we do the same for gas. The price posted on the board is what you pay. Taxes are included in the price. I wonder why we can't do it for everything else we buy.
Learn the Nuts and Bolts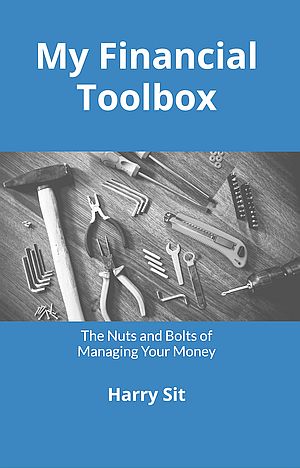 I put everything I use to manage my money in a book. My Financial Toolbox guides you to a clear course of action.