A generous reader gave me a good tip for answering some questions. I used the money and bought myself an HP 12C Platinum calculator.
This is a financial calculator. It has financial functions like loan payments and bond prices. What really makes it different from all other calculators is that it uses a different input method called Reverse Polish Notation (RPN). In RPN, you enter the numbers before you enter the operator. A normal ("algebraic") calculation for 5 * 4 – 3 = 17 is entered as
5 [enter] 4 * 3 –
I first saw the classic version of this calculator many years ago from the manager for my first job out of college. When he handed me his beat-up calculator, I didn't know how to use it. It was just weird. He swore by it though. He said it was the only proper way to do it. It's sort of like driving a stick shift. People who drive a stick shift love it. They also say it's the only proper way to drive a car. I don't know how to drive a stick shift either. While I can't afford to play with a stick shift, now I can at least play with this weird calculator and see what the fuss is about.
Some of you reading this probably also have a RPN calculator. Do you swear by it too? Do you think I will be converted once I get the hang of it?
Learn the Nuts and Bolts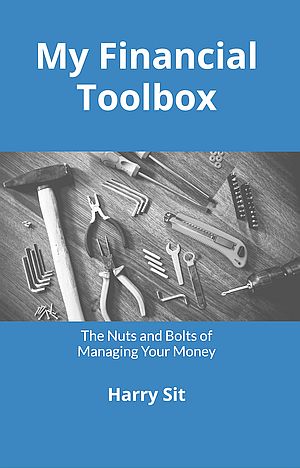 I put everything I use to manage my money in a book. My Financial Toolbox guides you to a clear course of action.