After my FFCB bond was called in December, I've been mulling over what I should do with the proceeds. I decided to use the money for my 2008 IRA contribution and buy more REITs there. The Vanguard REIT ETF (VNQ) dropped 25% in the last 3 months, causing it to be the asset class which lags behind my target allocation the most. Just as when I bought more REITs last summer, I have no idea whether it will go further down or not, or whether it's overvalued or undervalued. In hindsight, I should've waited last year. But who knew? I'm low on REITs now according to my asset allocation. So I've bought more. It's all mechanical.
I get pretty excited when the market goes down. I'm like a kid in a candy store. Everything looks good when it's cheaper. I hope the market stays down while I'm buying.
Learn the Nuts and Bolts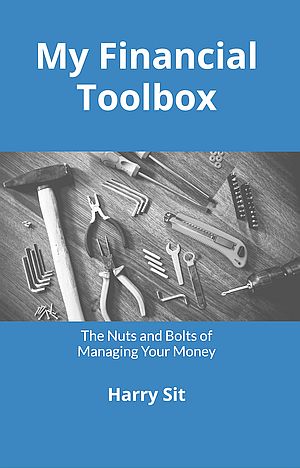 I put everything I use to manage my money in a book. My Financial Toolbox guides you to a clear course of action.