Today is Veteran's Day. I'm able to take the commuter train today because many people are off today. I'd like to take the train more often but there is very limited parking at the train station. I sometimes drove to the train station and had to drive away because there was no parking. Taking the train is not only good for the environment, but also good for the pocketbook.
How much does it cost for driving one mile? The cost of gas is only a small part. If gas is $3.00 a gallon and you get 25 miles per gallon combined city and highway, that's 12 cents a mile. You have to also include the cost of the car. If a car costs $20,000 and it lasts 200,000 miles, that's another 10 cents a mile. Add in financing, insurance, cost of oil changes, tires, brakes, repairs, the tab goes up and up. The IRS sets the vehicle mileage reimbursement rate at $0.485 per mile. By my calculation, it's pretty close. For the sake of simplicity, let's just call it 50 cents per mile driven.
For my 24-mile roundtrip commute, if I drive, it costs me $12 per day. The cost of taking public transit is much less. If I have to drive 5 miles to a store, the roundtrip alone will cost $5. I think if one has to pay the cost of driving out of their pocket after each trip, people will drive a lot less.
Learn the Nuts and Bolts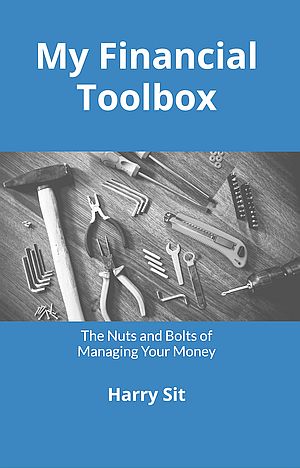 I put everything I use to manage my money in a book. My Financial Toolbox guides you to a clear course of action.