I'm traveling on business again. I read this interesting letter from a reader in the US Airways Magazine. I added the link so you will see what he's talking about.
"On my US Airways flight, I would typically call my situation "unfortunate" -sitting on the runway for over an hour waiting for take-off. However, I opened up your magazine and started reading. I fell in love with the Mercedes-Benz CLK63 AMG Black Series that you wrote about so cleverly in the front section of your magazine. After reading, I knew this was my next car. As soon as we landed, I got to my hotel, called up my local dealer, and placed a deposit on the vehicle. After reading and talking to the salesman, I seemed to know more about the car than he did. I'm hoping I'll be the first person in my area to own the new Black Series – too bad for everyone else who missed it in the magazine. So thanks for the heads-up. I'm excited about getting the car. I'll be able to tell my friends and neighbors how I found it when they come over for a ride.

Larry Wilkinsen
Wellesley, MA"
The MSRP on the Mercedes-Benz CLK63 AMG Black Series is $136,000. Mr. Wilkinsen bought it just from reading a short article in a magazine. People like me do their "research" for weeks if not months, before buying a Honda. We apparently live in a different world. But I'm glad he bought the Mercedes. Our economy needs consumers like him.
Learn the Nuts and Bolts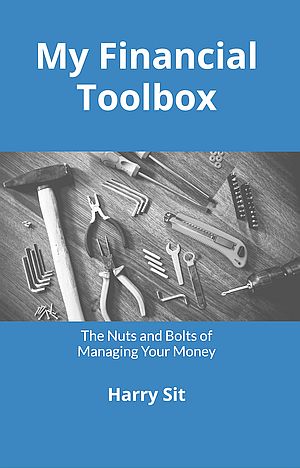 I put everything I use to manage my money in a book. My Financial Toolbox guides you to a clear course of action.