For my recent mortgage refinance, an appraiser came and did a full appraisal for my home. It cost $500. Here's what the various home valuation web sites said what my home was worth, compared to what the appraised value was:
| | | |
| --- | --- | --- |
| | % of Appraised Value | Range |
| Zillow | 120% | 107% – 130% |
| Cyberhomes | 100% | 90% – 115% |
| Bank of America | 107% [1] | 94% – 120% |
| eppraisal.com | 113% | 96% – 130% |
[1] B of A does not give a point estimate. The mid-point between low and high in its estimated range is used.
For my home, Cyberhomes matched the appraisal most closely. Its estimate also happened to be the lowest. It's possible I just got a low-ball appraisal. The recently published Home Valuation Code of Conduct (HVCC) made it more difficult for the lenders and brokers to influence the appraisal. It also created an extra layer of review by an appraisal management company. The appraisal report did list five comparables with adjustments for various things. If you use these home valuation web sites for an estimate of your home's value in your net worth tracking, it's probably prudent to take the lowest estimate, rather than the average from all these sites. Zillow in particular is way off to the high side for my home.
Learn the Nuts and Bolts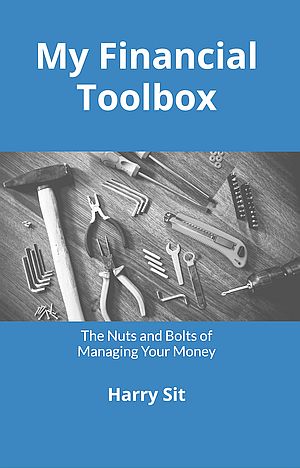 I put everything I use to manage my money in a book. My Financial Toolbox guides you to a clear course of action.