Last week reader Bill showed us how a typical fee-only financial advisor firm works (see AUM Fees and Financial Planning: The Odd Couple). The assets under management fees cover financial planning for a couple of years, and then you keep paying more when they work less. This week we have a well known financial advisor tell us how he serves clients under an hourly Advice-Only model.
Allan Roth nailed it. Such a huge contrast makes it super clear which way is the right way to go. If you know someone who's paying asset under management fees, please do them a huge favor and tell them how to save 80-90% on advisor fees.
Learn the Nuts and Bolts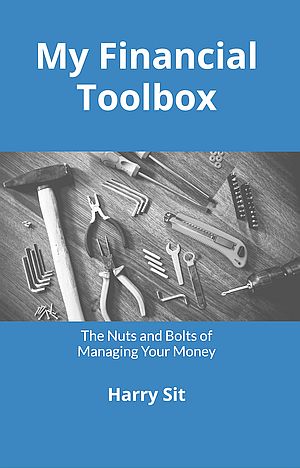 I put everything I use to manage my money in a book. My Financial Toolbox guides you to a clear course of action.