I mentioned in another post that I started using Zoho recently. Zoho offers a suite of "office" software online. They have online word processor, spreadsheet, presentation and many other types of software that traditionally resides on a local computer. Having these software online lets me access my documents from anywhere. It also lets me share my documents with the world without requiring Microsoft Excel. My experience so far has been very good. I have created a few Excel spreadsheets and linked to them on this blog in the past. Zoho's spreadsheet program correctly imported them without glitch. Here they are if you'd like to use or bookmark them:
ESPP Rate of Return – Calculates the annualized return from Employee Stock Purchase Plan (ESPP) purchase and sale. See previous post Employee Stock Purchase Plan (ESPP) Is A Fantastic Deal.
TIPS Pricing – Estimates how much cash you will need for buying TIPS at auction. See previous post TIPS: Inflation Linked Bonds.
Learn the Nuts and Bolts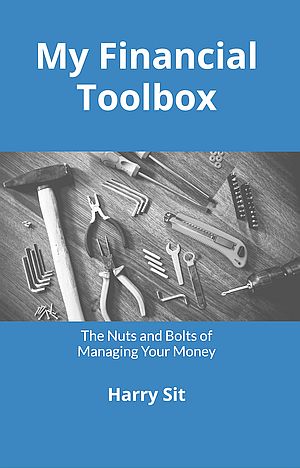 I put everything I use to manage my money in a book. My Financial Toolbox guides you to a clear course of action.