At the end of the previous post on making the mortgage payment due on January 1 in December, I wrote:
Similarly, if the 2018 property tax bill hasn't come out yet, prepaying now to just have the local government hang on to the money doesn't make it deductible in 2017. If the property tax bill has already come out, paying it in 2017 may help …
A reader challenged me on this asking me what my source of analysis was. Now the IRS came out with an official advisory basically confirming this position. If you have a definitive amount of tax to pay, it's deductible in 2017 if you pay in 2017. If you are just paying ahead against an amount yet unknown, it's not deductible in 2017.
Example 2: County B also assesses and bills its residents for property taxes on July 1, 2017, for the period July 1, 2017 – June 30, 2018. County B intends to make the usual assessment in July 2018 for the period July 1, 2018 – June 30, 2019. However, because county residents wish to prepay their 2018-2019 property taxes in 2017, County B has revised its computer systems to accept prepayment of property taxes for the 2018-2019 property tax year. Taxpayers who prepay their 2018-2019 property taxes in 2017 will not be allowed to deduct the prepayment on their federal tax returns because the county will not assess the property tax for the 2018-2019 tax year until July 1, 2018.
Please read the entire IRS Advisory for more information: IR-2017-210, Dec. 27, 2017.
Once again, if you are on AMT in 2017 prepaying doesn't help. It can help if you are not on AMT.
Learn the Nuts and Bolts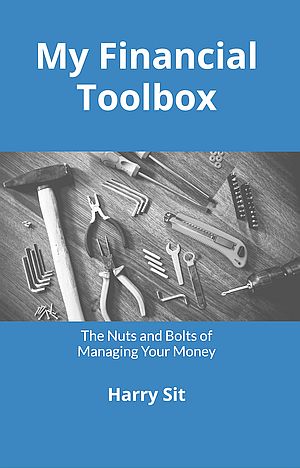 I put everything I use to manage my money in a book. My Financial Toolbox guides you to a clear course of action.