Bob Brinker, host of a nationally syndicated radio program Money Talk, opened his show a few weeks ago by observing that the year over year inflation rate as of October 2006 is only 1.31% as measured by the Consumer Price Index. He went on to say that the Federal Reserve was mistaken about worrying about inflation and that they went too far in raising the short-term interest rate. I don't know if the Fed's concern about inflation is right or not, but I'd like to give them the benefit of the doubt rather than believing a radio show host. The low inflation number in October is a special case. It appears low when compared to a high number last fall due to Hurricane Katrina. You only have to go back a few more months to see that the 1.31% number is not a good indication that inflation is dead. Using the Consumer Price Index data from U.S. Department of Labor, here are the annualized inflation rate over the last X months as of October 2006:
12 months: 1.31%
13 months: 1.39%
14 months: 2.35%
15 months: 2.61%
16 months: 2.80%
17 months: 2.67%
18 months: 2.45%
19 months: 2.76%
20 months: 3.10%
21 months: 3.29%
22 months: 3.25%
23 months: 2.91%
24 months: 2.82%
25 months: 2.96%
26 months: 2.95%
27 months: 2.86%
28 months: 2.69%
29 months: 2.73%
30 months: 2.87%
So you see for the most part the inflation rate is a little under 3%. The 1.31% number over the last 12 months is certainly not the norm. Inflation is still here with us, every day.
Learn the Nuts and Bolts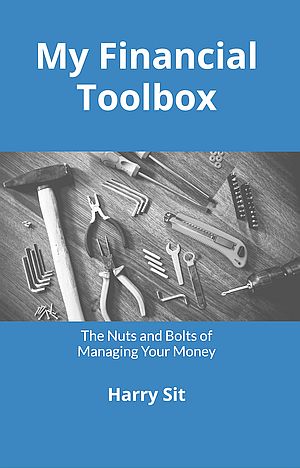 I put everything I use to manage my money in a book. My Financial Toolbox guides you to a clear course of action.