A new online shopping site Jet.com is challenging Amazon and Walmart. I see its model as a mix between Amazon and Costco. Like Amazon, it's all online. Like Costco, it focuses more on household products (see above image from its home page), but it doesn't charge a membership fee. Jet also offers a volume discount: the per-unit price goes lower if you order more units in the same order.
Shipping is free for orders $35 or over. It also includes free returns. If you waive free returns you will save another small amount.
Prices on some of these products are indeed better than at Amazon. Here are some of the items I ordered so far:
Amazon
Jet
Oral-B Glide dental floss 2-pack
$5.77 ea. one-time,
$5.48 Subscribe & Save
$5.28 ea. for one unit,
$4.30 ea. for 10 units
Nuun Active Hydration, Electrolyte Enhanced Drink Tablets 8-pack
$34.52 one-time,
$32.79 Subscribe & Save
$27.67 ea. for one box,
$24.74 ea. for 10 boxes
How do they make money by offering low prices? I don't know, but if they lose money as a start-up, it's really not my concern. The founders sold their previous company to Amazon for $550 million. They also raised $200 million from venture capital investors. If they figured out a good way to make money from low prices, more power to them. If not, they can afford to lose some money.
This story on NPR also gives some interesting background: The Anti-Store.
Learn the Nuts and Bolts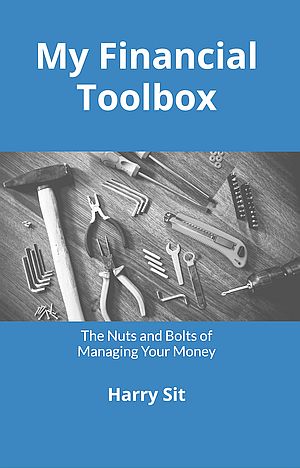 I put everything I use to manage my money in a book. My Financial Toolbox guides you to a clear course of action.