[Update on July 19, 2008]: The name of the forum changed to Bogleheads Investment Forum. diehards.org domain name also changed to bogleheads.org.
I have been a member of the Vanguard Diehards forum at Morningstar for a long time. People there help each other with investment related discussions. The forum however has a weakest link — it's hosted by Morningstar which runs a ton of ads on the forum but does not invest anything back to the community. The forum software at Morningstar is the most antiquated I've ever used. I have suggested many times in the past that the community establish its own identity on the web rather than bolting itself onto Morningstar. I pretty much stopped posting on the Morningstar forum because I don't want to produce content for Morningstar.
Finally it took a incessant troll that revealed how badly Morningstar has been treating the community. Some members "had enough" and established a new, independent forum Diehards in the Vanguard [now Bogleheads Investment Forum]. The new forum is ad-free and community based. I have been an early supporter of the new forum. I am the 6th registered user and I suggested a domain name for the new forum. The response to the new forum is overwhelming. Within a week, the new forum has grown to over 400 members and more than 1,800 posts. Many prominent members of the old Vanguard Diehards forum joined the new forum. It makes perfect sense why so many members moved over to the new forum. When you have a choice between supporting a community and supporting a for-profit corporation, the answer is clear: support the community.
Take a look at the new Bogleheads Investment Forum.
Learn the Nuts and Bolts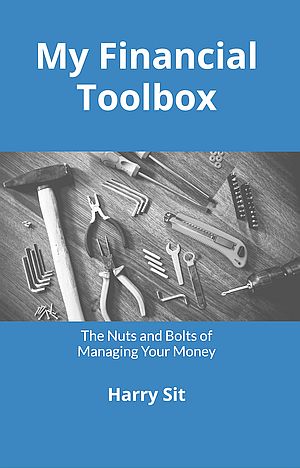 I put everything I use to manage my money in a book. My Financial Toolbox guides you to a clear course of action.