Good customer service is worth paying for. I think everybody understands that. But in this age of easy price comparison, we sometimes forget. Fellow blogger indexfundfan is having trouble with TradeKing, an online discount broker. TradeKing is holding his money hostage for 60 days. According to TradeKing, it was rated
#1 in customer service by SmartMoney Magazine in 2008
#1 Discount Broker by SmartMoney Magazine in 2006 and 2007
the highest ranking of 4 stars in Barron's 12th Annual Survey of Best Browser-Based Online Brokers
an Official Honoree in the Financial Services category in the 12th annual Webby Awards
Looks impressive, right? TradeKing has been aggressively promoting itself with a $50 signup bonus for new customers and an affiliate program which pays referral money to websites that help promote it. But based on the way TradeKing treated indexfundfan, especially how it suspiciously changed its website after he complained about the 60-day ACH holding period, I doubt it has the best customer service.
Why is there such a big disconnect between the magazines' rankings and an actual customer's experience? Because the magazines are not doing it for real. Magazine staffers are not opening accounts and doing transactions with their own money. Real customer service issues come up only when you have real accounts and real transactions. That's why I trust actual customers' experience much more than what the magazines say. I've been with Fidelity for a long time. I can vouch for their service. I also have a WellsTrade account from Wells Fargo. I don't have any issues there either. I'd say don't bother with a no-name discount broker if you ask me. Good customer service is worth paying for.
Learn the Nuts and Bolts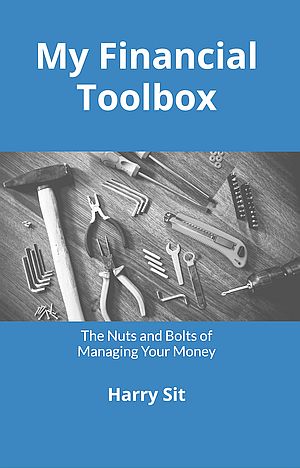 I put everything I use to manage my money in a book. My Financial Toolbox guides you to a clear course of action.