I got a check in the mail over the weekend for $14.74 from the class action lawsuit settlement LiPuma v. American Express. I don't remember filing the claim form for it but I must have. Some lawyers found a Mr. Edward LiPuma and sued American Express for not disclosing their foreign transaction surcharge properly. They settled for $75 million. I got $14.74 out of the pot. The lawyers received $11 million. I have to thank the lawyers because it's $14.74 I otherwise don't have and they did the work for me. It's almost as much as the $20.46 I got out of my own foolishness. American Express, meanwhile, is still surcharging foreign transactions. They just have to disclose it, which they do in fine prints in their cardholder agreement. Am I really that much better off knowing about it? I'd much prefer they stop surcharging.
I also received a notice that my erroneous parking ticket is dismissed. Double luck day.
Learn the Nuts and Bolts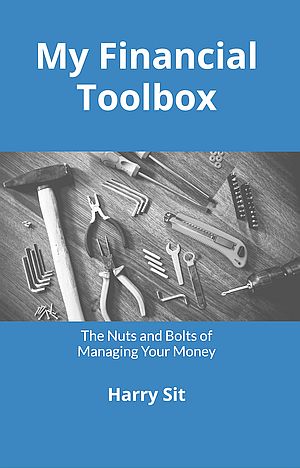 I put everything I use to manage my money in a book. My Financial Toolbox guides you to a clear course of action.