I want to buy a Wii. I played a Wii at my sister's place and I liked it. Now I want to buy one but I can't find one. Except on eBay, where it's sold above MSRP, the Wii is out of stock everywhere. When they come into stock, the units are sold out immediately. There are even quite a few Web sites which specifically track when and where Wiis become available. Amazon has a special "Wii watch" text message service. They will send me a text message when they have Wiis in stock. They actually paged me a few times but every time by the time I got to the site they were sold out again. But wait, I thought we are in a recession. How come a toy is so hot in a recession? Don't we hear in the news people are pulling back their consumption to only the essentials? Apparently that's not true. They are still buying Wiis. And iPhones. Life goes on well, even in a recession.
Learn the Nuts and Bolts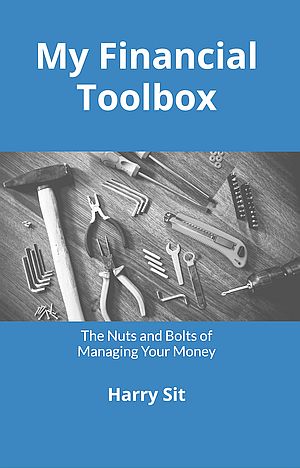 I put everything I use to manage my money in a book. My Financial Toolbox guides you to a clear course of action.