I bought some EE savings bonds in May 2002. Today is the first day I get to redeem them without penalty. Each $100 saved back then is now worth $118.40. This is one of my worst investments in the last five years. My return on these EE savings bonds is 3.44% a year over the last 5 years. Inflation, measured by the Consumer Price Index, averaged 2.81% a year in the same period. So it looks like I came out slightly ahead of inflation. But wait, I have to pay tax on the interest. After tax and inflation, I lost money. I loaned my hard earned money to the U.S. Treasury for 5 long years. Now they paid me back less than what I loaned them. How sad. Tax and inflation penalize savers. No wonder Americans are said to have low savings rate. I think taxing inflation is wrong.
Learn the Nuts and Bolts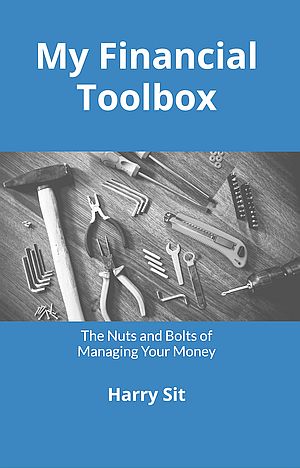 I put everything I use to manage my money in a book. My Financial Toolbox guides you to a clear course of action.