[Update on Sept. 5, 2009] After evaluating the alternatives, I discovered a way to automatically download the transactions and price quotes and feed them to Money after Microsoft pulls the plug. See follow-up posts Replacing Microsoft Money, Part 5: OFX Scripts and Download Price Quotes to Microsoft Money After Microsoft Pulls the Plug.
This is part 2 in my series for replacing Microsoft Money. In part 1 I laid out my requirements for the replacement application.
Quicken has been around for more than 20 years. It's in stores everywhere. If someone is new to Quicken, there are many books about Quicken. Although its publisher Intuit doesn't offer a free trial (there is a 60-day money back guarantee), I'm pretty sure Quicken can do everything I do in Microsoft Money. However, I'm a little worried about what Intuit would do after Quicken becomes a de facto monopoly.
Intuit says Quicken can import up to 10,000 transactions from Microsoft Money. They are working on a better importer that will do more.
The current version is Quicken 2009. The 2010 version will come out shortly. Intuit usually releases a new version of Quicken around Labor Day. The 2009 version is heavily discounted right now. The Deluxe edition, which I think will be adequate for me, costs only $20 at Amazon at this time (Amazon prices change daily).
Like Microsoft Money, Quicken also downloads account transactions and stock and mutual fund quotes online. Like Microsoft Money, Quicken also has a sunset policy for the download features (I forget who started this practice). The download features for Quicken 2006 was disabled on April 30, 2009. Customers were forced to upgrade. By inference Quicken 2009 will expire in 2012 and Quicken 2010 will expire in 2013.
If my other replacement candidates can't meet my requirements, my default choice will have to be Quicken, although I really don't like being forced to upgrade. That's why I'm keeping my eyes open for alternatives like GnuCash and Moneydance. I will review them in the next two posts.
Learn the Nuts and Bolts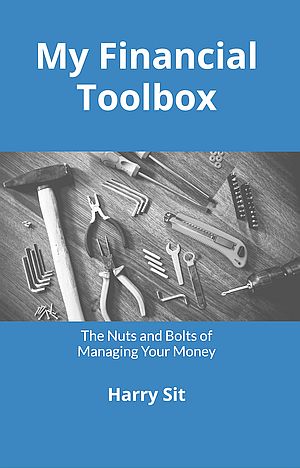 I put everything I use to manage my money in a book. My Financial Toolbox guides you to a clear course of action.