If you read financial stories in the media you must have come across the talk of a forthcoming recession, like this article on Bloomberg, Recession Hits U.S. Profits; Economy Might Be Next. The lead paragraph reads
"U.S. corporate profits are in a recession, and the entire economy may not be far behind."
I went shopping last weekend. There was not a thread of any sign of a recession there. The mall was packed. It was busier than ever. It seemed to me there were more people this year than last year. The traffic started backing up on the freeway a mile from the exit. It was tough to find a parking spot. I finally found a place far far away from the mall entrance.
At a warehouse club, it was the same thing. Checkout lines were longer than usual. People also had more stuff on their carts. I contributed my share too. My cart was full. I spent $275. My usual tab is more like $60.
I have to give it to the American consumers. Thank you, for propping up the economy through thick and thin. You have not been intimidated by the media and by the Wall Street crying babies. You keep buying more stuff no matter what. Subprime crisis? "It's their problem. I'm not selling my house so I don't worry." says the strong-willed American consumer. Stock market down? "What are you talking about? Take a look at my emerging markets fund. Didn't they say the stock market always goes up in the long run?" Frugal? "It's not the American way."
If all consumers become frugal, our economy will be in deep trouble. Businesses won't be as profitable. People will lose their jobs. Social Security will be in deeper deficit. The stock market will go down. The 401k's and 403b's will lose money. American consumers, our economy needs you. Be strong. Keep on buying. Only YOU can keep our economy from going into a recession.
Learn the Nuts and Bolts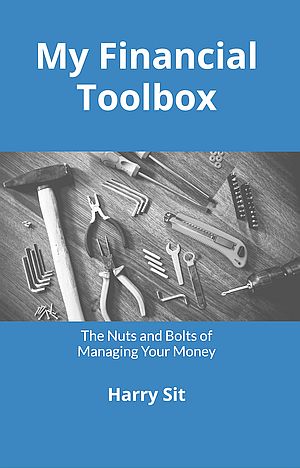 I put everything I use to manage my money in a book. My Financial Toolbox guides you to a clear course of action.