It's not official yet, but I suspect it will be shortly. The summer 2007 subprime induced stock market correction is over. The emerging markets index already went over its previous peak by about 4%. The S&P 500 and MSCI EAFE indexes are about 1% shy of their previous high. Given the daily volatility, the stock markets can easily reach new highs in a few days. The bottom was made on August 16, on the same day I posted How Low Can It Go? Did I know it was the bottom back then? Of course not. I said
"So far it looks like a garden variety ~10% decline. Is it the bottom yet? Who knows? Can it get worse? Sure."
It was just a coincidence that the stock market hit bottom on the same day I asked how low it could go. Funny, isn't it? It shows that you could be at a bottom without knowing it. It's impossible to pick the top or the bottom. If you blinked, you missed it.
What did I do during this episode of stock market correction? I bought more REITs and small value when my rebalancing thresholds were triggered. Other than that, nothing.
Although the previous correction is over, it's possible to have another one soon after it. It happened in the past. In 1990 there was a 10% decline in January, then 6 months later, another 20% decline in July. In 1998, there was a 19% decline which ended in August, followed by a 10% decline in September.
Do you think we will have a follow-up decline like before? And more importantly, what will you do if it happens?
Learn the Nuts and Bolts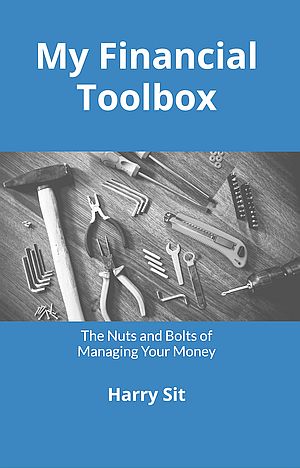 I put everything I use to manage my money in a book. My Financial Toolbox guides you to a clear course of action.