Do you think we have too many banks in the United States? There were 8,451 FDIC-insured banks as of June 30, 2008. Canada, on the other hand, with 1/10th of the population as the U.S., only has 81 banks, which can be listed on one page. On a per capita basis, we have 10 times as many banks as in Canada.
Of course the benefit of having this many banks is competition, which is usually good for the consumers. When I was in Canada a few years ago, I was astonished how hard it was to find a basic free checking account (or chequing account as they spell it).
I just looked on a few Canadian bank web sites. It's still the same today. Even the most basic account has a monthly fee. You need to maintain a $1,000 minimum balance to waive the monthly fee. Then they also charge you for each transaction after you use up your allowance of 10 or 15 free transactions per month. That kind of metered checking account is almost unheard of in the U.S.
Intense competition also can go the wrong way, as we know by now how banks were stepping over each other offering mortgages to subprime borrowers. They can't charge you monthly fee, so they gouge you on foreign ATM and overdraft fees. I think we have too many banks in the U.S.
Learn the Nuts and Bolts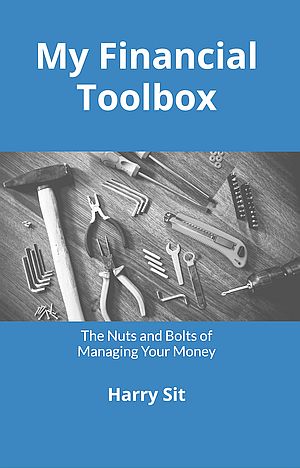 I put everything I use to manage my money in a book. My Financial Toolbox guides you to a clear course of action.