My AAA membership is up for renewal. I'm talking about the organization that provides emergency roadside service: towing, jumpstarting, and lockout. It used to be American Automobile Association. Now it's just AAA.
I have been a AAA member for a few years but I still don't understand what AAA really is. I mean, is it a for-profit company? If so, who owns it? AAA books travel. Who earns the commission? AAA sells auto insurance. Who's providing the insurance? Does AAA have its own insurance subsidiary or is it just an agent for other insurance companies? If I don't use AAA travel agents or buy insurance from AAA, am I benefiting from the profits in those areas?
Wikipedia says AAA is a non-profit owned by regional motor clubs. Individuals like myself are members of a regional club, for example AAA Northern New England. It's still not clear to me whether the regional clubs are for-profit or non-profit. I don't have auto or homeowners insurance through AAA. Therefore I don't know who's behind the insurance. If anyone knows for sure, please help.
Suppose the regional clubs are non-profit. Then they are a form of a co-operative. People band together and provide services to themselves, either in-house or by contract with outside providers. That's how Vanguard, mutual insurance companies, credit unions, and homeowners associations are organized. A retail chain store I frequent called REI is also organized as a co-operative. Costco, on the other hand, is a for-profit company, although it also charges membership fees. In the health care field, the Kaiser Foundation Health Plan is a non-profit co-operative which contracts with Kaiser hospitals and Permanente doctors, unlike other health insurance companies which are in it for profit.
I wonder why we don't see more co-operatives. I can see the lack of profit prospect makes people less motivated to start these. But how did these co-operatives get started in the past? The organizers knew there wouldn't be profit. Was it easier to start a co-operative in the past but more difficult now?
It's also interesting to note that a co-operative structure does not guarantee the lowest cost or the highest quality. Vanguard does very well in both cost and quality. State Farm as a mutual insurance company isn't necessarily the least expensive. Other stores often beat REI in prices although REI has a better return policy. For towing and jumpstarting? I don't know if other companies do it better or cheaper than AAA because I don't have any experience with others.
The roadside assistance option from auto insurance is cheaper than AAA membership. I wonder if I should use that instead, or just pay out-of-pocket if I need service.
Learn the Nuts and Bolts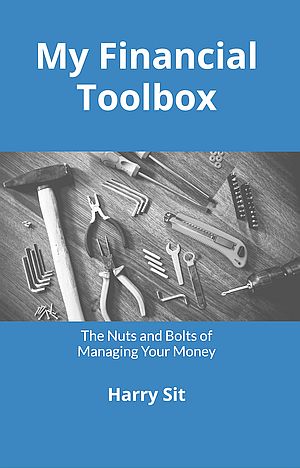 I put everything I use to manage my money in a book. My Financial Toolbox guides you to a clear course of action.