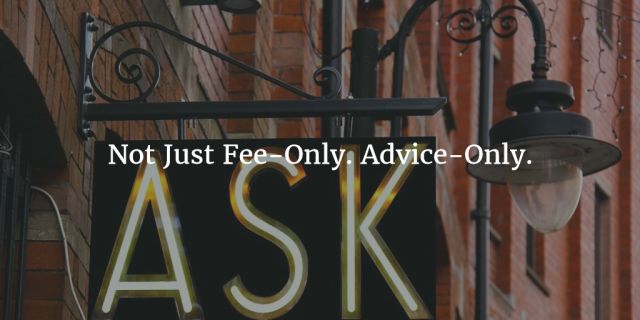 I had a problem with my air conditioner. Even though the thermostat was switched to OFF inside, the "engine" outside continued running. I noticed the problem when I heard noise outside the window. I don't know how long it ran continuously before I noticed, or how much electricity it wasted. I had to turn it off from the breaker panel.
I contacted an HVAC repair service to get it fixed. HVAC repair is in high demand in the summer. In addition to giving me how much he charges for a service call, the HVAC guy also told me I could just bang on the air conditioner box to make it stop. After I turned on the air conditioner from the panel, with just one bang it magically stopped, as the HVAC guy said it would. After that it started and stopped following the thermostat. Problem solved. Life goes on.
The most important piece here is the HVAC guy's knowledge and experience. Once you know what caused the problem, fixing it is trivial. It would be silly for him to spend one hour on driving to and from my place and 5 seconds on giving it one bang. Another service person would probably do just that in order to justify the fee. If the service person just fixed it, I wouldn't know how they did it. If the same problem happens in the future I would have to call for service again.
Some HVAC services sell an annual maintenance contract. If you want to treat the air conditioner as a black box you can just get annual maintenance. The air conditioner will run. You won't have to think about it, ever. This is how some people treat their money. They outsource it to someone to manage so they don't ever have to think about it. It's the opposite of choose what you know.
From Commission to Fee-Only
Extending the same you-just-do-it-for-me attitude to money is very dangerous because so many commissioned sales people are out there. They can sell you expensive life insurance, annuities, load funds, non-traded REITs and all kinds of junk (see a long list of the bad and the ugly). That's why you see the recommendation of going with a fee-only advisor who acts as a fiduciary. These fee-only advisors typically manage your money for a percentage of the asset value.
It works, sort of, except you are paying a very high price for the low-value part — the administrative chores — while not getting much of the most valuable part — the advice. When you see a doctor, you pay the doctor for advice. Once the doctor tells you what pills to take, you can easily take the pills yourself. Imagine how expensive it would be if the doctor also has to come over every day to feed you pills!
Bundling management with advice by an advisor makes it very expensive. Advisors bundle management to make it appear they are doing a lot of work for you. Otherwise they wouldn't be able to justify their fee. You would have a heart attack if your doctor charges you $10,000 every year for a physical.
The rise of robo-advisors exposed the fact that managing a portfolio costs very little with automation. If you are looking for efficiently distributing your new cash into multiple funds, rebalancing, tax loss harvesting, or withdrawing from your portfolio, a robo-advisor does it beautifully. The problem is it's sort of backwards. Having a computer spit out an allocation from answers to a few questions hardly counts as advice. There's so much more to advice than a model portfolio. The robo-advisors really only take away the administrative chores.
Robo-advisors have their place but you are missing the real gem.
From Fee-Only To Advice-Only
Fee-only and fiduciary are good but the fee can still be very expensive. Many fee-only advisors offer advice only as enticement to sell investment management. A doctor who insists on coming over to feed you pills is still acting in your best interest (to make sure you take the right pills on time). It's the way to go for people who have a lot of money to burn. It's just not very efficient use of money for the vast majority.
What most people really need is advice-only, not just fee-only. Advice-only means you only pay the advisor for advice. It isolates the most valuable part of managing one's finances. You pay for advice when you need it, just like seeing a doctor.
Once you get the advice on what to do, doing it is trivial. You can do it by online self-service or through customer service at places where you keep your accounts. You are already paying for their computer systems and customer service. So use them.
If you want to be more hands-off and you don't mind paying extra for convenience, you can move your money to somewhere that specializes in automation. For example at Motif you can set up your advisor's recommendation as a motif and buy the whole thing in one shot for $9.95. Adding or withdrawing money every month plus rebalancing it once a year would cost you only $130. If your advisor sets you up on Schwab's Institutional Intelligent Portfolio, you can buy your advisor's recommendation and have it automatically rebalanced and tax loss harvested for 0.1% a year.
Separating advice from management gives you the best of both worlds. You can focus on getting the best advice at a price most reasonable to you, similar to how you choose a doctor. You can be sure the advice isn't conflicted because what you buy is not linked to the advisor at all. If you want to handle the management yourself there is no extra cost, akin to taking pills on your own. If you want automation you can choose the best place for automation based on the services offered. You don't have to tie automation with advice from their computer.
I still believe the average investor should have a financial advisor. Only that the advisor should be advice-only. It's the best model for what people really need and want, without the extra baggage of expensive management. Fee-only is no longer enough. Go for advice-only.
I Help You Find Them
Advice-only advisors are not easy to find. If you are interested in working with one, I can help you find one in your area. Please see Advice-Only Search and Screening.
Say No To Management Fees
If you are paying an advisor a percentage of your assets, you are paying 5-10x too much. Learn how to find an independent advisor, pay for advice, and only the advice.