I'm enjoying lifestyle inflation in my pursuit toward living from paycheck to paycheck. Last time I talked about making latte with freshly roasted coffee beans instead of beans in a bag from grocery stores. This time I want to talk about getting fresh organic vegetables from a CSA.
CSA is Community Supported Agriculture. It's basically a subscription program run by a farm. They put together a box of in-season vegetables (sometimes with fruit) every week. They deliver the boxes to a distribution point in the neighborhood. You go get your share from the distribution point.
This cuts out the grocery stores and distributors. The farm does more of the distribution work. It gets more money for their produce. As a consumer I get fresh in-season produce from a known source. Putting more money into the farmers' pocket also feels good.
It's more expensive than buying from grocery stores, but I like it. There, lifestyle inflation again. But it's good lifestyle inflation. Eating fresh in-season organic vegetables from a known source is an experience.
If you buy produce from a store, even from an expensive store like Whole Foods, you don't know where the produce came from or how long it stayed in the layers of storage and distribution. If you pay attention you see some came from outside the country, organic or not. Most of the money you pay no doubt goes to the distribution chain. The actual farmer in Mexico gets very little. I would rather support the local farmers than corporate distributors and stores.
With a CSA, I eat what they pick. They pick the day before delivery. Short of growing the vegetables yourself, which I may try one day, you can't get any more fresh than that.
When paid in advance, my box comes out to $22/week for 7 or 8 items. If I get similar items from a store it might cost $15. I prefer spending the extra money for better quality. You can find CSAs near you by just googling CSA and your nearby city.
The reverse latte factor works really well. I like good lifestyle inflation.
[Photo credit: Flickr user Suzie's Farm]
Learn the Nuts and Bolts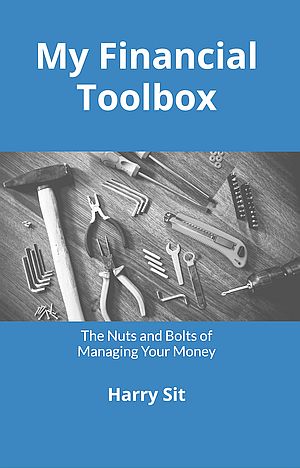 I put everything I use to manage my money in a book. My Financial Toolbox guides you to a clear course of action.