My wife gets seasonal allergy in the spring. Her doctor prescribed a nasal spray Mometasone (brand name Nasonex) last year. She asked for a refill. The doctor's office sent the refill prescription electronically to the pharmacy.
How much will it cost? Our insurance plan shows the drug is covered, and it's on the preferred list. It will be $239 for one bottle from a retail pharmacy or $641 for three bottles by mail order.
Before we meet the deductible on our high deductible health plan, we will be paying 100% of this price.
Because it's still a brand-name drug with no generic, if we don't go through insurance, the discount program GoodRx doesn't give much of a discount either.
Meanwhile, similar drugs Nasacort and Flonase went OTC in recent years. Their prices are much lower.  Nasacort is $18 for one bottle at Amazon, $35 for a 3-pack at Costco. Flonase is $21 for one bottle at Amazon, $54 for a 3-pack at Costco.
Hmm, under $20 for OTC versus over $200 for prescription, is the prescription drug Nasonex that much better? I asked my wife if she wanted to send a message to her doctor and ask if the OTC drugs would be just as effective. She said she'd be a fool if she didn't try the OTC drugs first. Whatever works the best will be the one she will use regardless the price.
This is another example of how a high deductible health plan helps lower the cost for everyone. If we only had to pay a $25 copay under a PPO plan, we wouldn't have considered the lower cost OTC drugs. We would actually feel good about having it covered by insurance. However, mindlessly paying the higher cost through insurance would unnecessarily raise the cost for everyone, including eventually ourselves through higher premiums.
Price and effectiveness aren't necessarily directly related. Considering that the two OTC drugs were prescription drugs only a few years ago, we fully expect them to work just as well at 1/10th the cost. Stop the mindless spending on health care.
Learn the Nuts and Bolts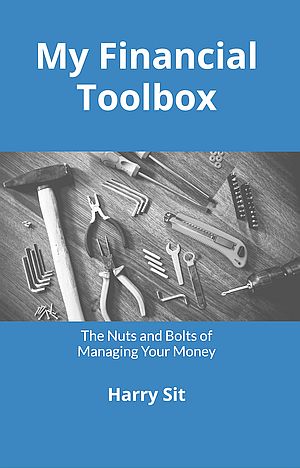 I put everything I use to manage my money in a book. My Financial Toolbox guides you to a clear course of action.