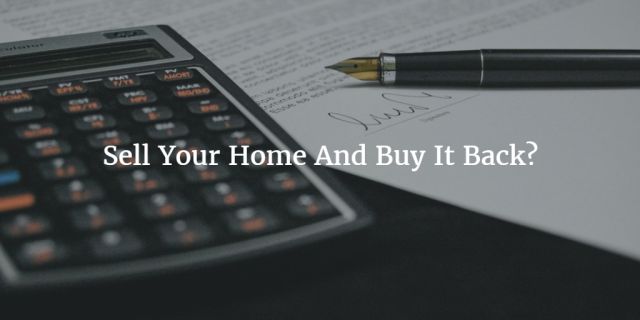 Reader Mark asked in Reset Cost Basis Higher By Realizing Capital Gains:
I live in NYC where home prices seemingly always on the rise. When I reach the 250k threshold of tax free capital gains, should I think about selling and re-buying something else and reset my cost basis so future gains are also tax free? Any calculators out there where you can estimate property value increase per year, and how many years you plan to stay to show where the break even point is with tax savings vs cost of selling/re-buying to reset your cost basis?
I like these types of questions! The IRS rules on excluding capital gains on the sale of your primary home say if you used a home as your main home for at least two years out of the last five years before the sale, you can exclude up to $250k in capital gains. If you are married filing jointly, the two of you together can exclude up to $500k in capital gains.
If your home already appreciated close to $250k or $500k, continue holding it means the future gains above that threshold will be taxable. To be clear, you will still get $250k or $500k tax free. Only the gains above it will be taxable. Say you are single and your $240k in gains now will become $400k when you sell, you will pay capital gains tax on $400k – $250k = $150k. However, if you sell it now and you buy it back or you buy another home of similar value, your cost basis will be reset to the new value. Your capital gains now are covered by the tax free allowance. Your future appreciation will have a new $250k or $500k allowance in another two years.
As Mark mentioned, you will incur some costs if you sell and re-buy. You will have real estate agent commission, transfer tax, and moving expenses. If you don't own the home free-and-clear, you may have to get a new mortgage at a rate higher than your current rate. If you are in California, you will also lose the capped property tax assessment value from Prop 13 and you will see your property tax go up.
[Edited to remove a distraction.]
You can minimize the costs if you find a buyer via FSBO or if you work with a discount real estate agent.
The trade-off is between these costs you pay today and the capital gains tax you will save in the future. If you are going to sell in the near future, you are not going to benefit much because you won't have too much additional capital gains at that time anyway. So ideally you would do this only if you plan to stay in your home long enough for it to appreciate another $250k or $500k and you are not planning to just keep the home until you die and leave it to your heirs.
I made a calculator. You can plug in your assumptions and see if it makes sense to do it.
As usual, cells in blue are inputs and assumptions. Change them to numbers specific to you. The other cells are calculated. Please don't change them.
In the example shown, if
you are able to keep the one-time cost low, say at $10,000 for a $500k home (2% of its value); and
you don't increase your ongoing cost; and
you stay in your home long enough and/or the home appreciates fast enough;
it would be worth it to sell and re-buy. By paying $10,000 now, you will save over $50,000 10 years from now. Your one-time $10,000 investment will have a great 18% per year rate of return over 10 years.
That's the positive scenario. However, paying anything close to resembling a full 6% real estate commission to sell and buy something else, say at a total one-time cost of $40k instead of $10k, will lower the return to only 3% per year. If only your ongoing cost increases by $2,000 per year, say from higher property tax, it will again lower your return from selling and re-buying. Staying in the home for only another 5 years instead of 10 or the home appreciating only 2% per year instead of 4% per year will also negatively affect your return from selling and re-buying.
Conclusion: In the right situation, selling and re-buying can be a good move to eliminate or reduce future capital gains tax. Use the calculator to find out.
Say No To Management Fees
If you are paying an advisor a percentage of your assets, you are paying 5-10x too much. Learn how to find an independent advisor, pay for advice, and only the advice.