The solo 401(k) has become the go-to retirement plan for self-employed business owners who don't have other employees. It allows a larger contribution at a lower income level than SEP IRA. It also provides sanctuary for pre-tax assets to those doing the backdoor Roth.
I signed up for the Informed Delivery by USPS service. USPS emails me every morning a scan of my incoming mail that day. This serves as both a heads-up and a security tool so that I will know if anything is missing from my mail.
When I saw a letter from the IRS with a from-address in Ogden, UT, I knew it was about my solo 401k plan. I file my Form 5500-EZ every year to that address. "Did they not receive the 2016 5500-EZ I sent in last year?" It just so happened I couldn't find my copy of the 2016 form. I have it for all previous years except 2016. "Did I forget to file it when I was busy with my kitchen remodeling?" Because it's just a two-page form, I just used regular first class mail. Although I think I filed it, I don't have any proof. "What if it was lost in the mail?"
I Googled "5500-EZ late penalty." The filing deadline was July 31, 2017. Late filing penalty is $25 per day. It's been over 200 days already. If I did forget to file the form or if it was lost in the mail but I have no proof of mailing, I would be on the hook for over $5,000!
There is a Penalty Relief Program. If you come forward on your own, the penalty is reduced to $500 per offense. But, it says "If you've received a delinquency notice for the overdue form, you can't use this penalty relief program for that year's return." It becomes a catch-22. You usually don't know you are late until they tell you. By the time they tell you, you can't use the Penalty Relief Program any more.
I kicked myself all day for possibly forgetting to file a simple two-page form or not using certified mail and keeping a proof of mailing. I left work a little early to get home and face the issue. The mail from the IRS turned out to be just a friendly reminder to file the 5500-EZ for 2017, due on July 31, 2018. Whew!
This scare shows you have to take a solo 401k seriously. It's not just like a larger IRA.
Mainstream brokerage firms such as Vanguard, Fidelity, Schwab, TD Ameritrade, and E*Trade all offer a solo 401k for free. These solo 401k providers make you feel as if it's just like a larger IRA when they don't provide much help on the administration side. They just take the money you send in. Some providers don't care whether it's employee contribution or employer contribution, or which plan year it's for. They certainly don't check whether you are allowed to contribute that much to begin with or whether your contribution is made timely. You are a business. You are supposed to know.
A solo 401k is still a 401k. There are many rules, which you are still supposed to follow even if the plan only covers yourself and your spouse. There are many ways to mess up. The brokerage firms won't stop you from messing up. Correcting the mess-up can be very expensive.
Did you know if you make employee contributions you must have a written contribution election in place before you contribute? If you are an S-Corp, you have to run payroll and deduct the contribution according to the pre-established election. You can't just decide to contribute $1,000 this month from your personal account on a whim as you do to an IRA.
Someone paid his spouse $20k annual salary on a W-2 from his business, had her contribute $18k to the solo 401k, and then made equal-dollar profit sharing of $36k each to his and her accounts. Is that allowed? How to fix it if it isn't?
If you have a solo 401k, treat it with some respect. Either learn the rules thoroughly or hire someone who knows the rules. Document everything. Remember to file the 5500-EZ when the value of the plan assets at the year end exceeds $250,000. Keep the plan as simple as possible. Don't borrow from it. Don't buy real estate in it. The more angles you have on the administration side, the more opportunities there are to trip on some rules. Don't ruin a good thing.
Learn the Nuts and Bolts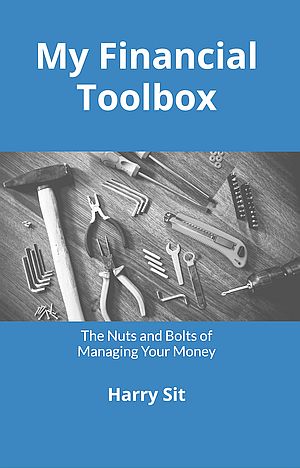 I put everything I use to manage my money in a book. My Financial Toolbox guides you to a clear course of action.