When I was getting my records organized, I saw this on the Vanguard trade confirmation for converting from my traditional IRA to my Roth IRA.
I am an employee somewhere, but my employer doesn't have its plan at Vanguard. Regardless, what anything does employee or not have to do with converting from a traditional IRA to a Roth IRA? If I'm no longer an employee, would I still get an "Employee conversion"?
Vanguard is just testing to see if you are paying attention. Somebody at some point thought that should be the proper description for this transaction. That somebody may have left Vanguard a long time ago. His or her creation has become legacy.
By the way if you have a hard time reading the font in the screenshot, it wasn't me. Vanguard chose that blurry font to test your eyesight.
I reported the bugs to Vanguard. Let's see how long it will take to fix them.
Learn the Nuts and Bolts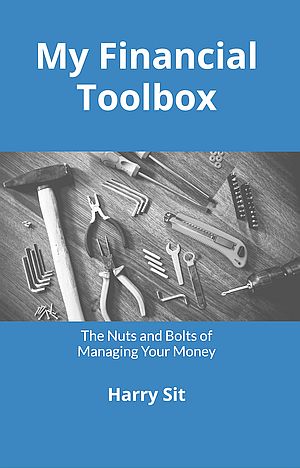 I put everything I use to manage my money in a book. My Financial Toolbox guides you to a clear course of action.