Brokers are sometimes accused of profiting from dividends paid into a cash account that pays you nearly nothing. You can automatically reinvest the dividends for free at most places. If it's a taxable account, you can always transfer the dividends out manually on your own.
Merrill Edge
Merrill Edge goes the extra mile. They can automatically deposit the dividends to any outside bank account you designate.
For more on why I use Merrill Edge, please read:
Here's how you set up automatic dividend sweep from Merrill Edge to an external bank account:
After you log in, click on Help & Support, and then Forms & Applications.
Download the first form on the list of most requested forms: Funds Transfer Service Enrollment.
Note in the form you can link any bank account, not just a Bank of America account.
You can choose to link the bank account as one-way into Merrill Edge, one-way out of Merrill Edge, or bidirectional. You can choose to sweep dividends and interest to the bank account daily or monthly. I checked options 2 and 4.
Now all dividends will automatically go to my bank account. I will rebalance into whichever fund that needs a boost the most on my own schedule. See Rebalancing With New Cash and +/- 5% Rebalancing Bands.
Fidelity
Fidelity can also do this. They make it even easier with an online setup. Just click on Accounts & Trade -> Account Features -> Payments and Transfers -> Automatic Withdrawals. You can choose to withdraw earnings daily to a linked bank account.
***
Is your broker able to automatically deposit dividends to your bank account instead of keeping them in its own cash account or money market fund?
Learn the Nuts and Bolts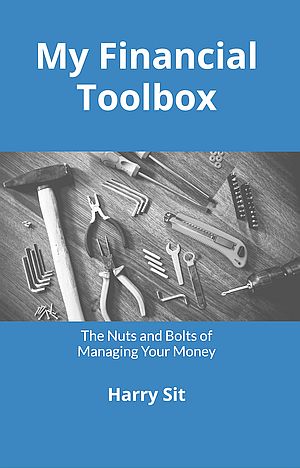 I put everything I use to manage my money in a book. My Financial Toolbox guides you to a clear course of action.