Interactive Brokers (IBKR or "IB") is an online broker used by many active traders. Unlike other typical brokers for retail investors (Fidelity, Schwab, Vanguard, E*Trade, etc.), Interactive Brokers offers more avenues not needed by the typical retail investors, such as trading options, futures, and on international exchanges.
However, one of their features appealing to me as a non-trader is the low margin rates. Using margin means borrowing against your portfolio. While traders use margin to add leverage to their trading, which increases both the risk and the potential payoff, long-term investors can use margin only for short-term cash needs.
Under the "IBKR Pro" pricing plan, the interest rate charged for the first $100k in a margin loan is about SOFR + 1.5%. The rate for borrowing the next $900k is only about SOFR + 1.0%. Say you have some investments in a taxable account with large unrealized capital gains. When you need cash, instead of selling your investments and triggering capital gains, you can borrow at these low rates to bridge a short gap.
You repay the loan with money from other sources at a later time (delayed financing, real estate sale, matured CDs, etc.). If you only borrow a small amount, say less than 10% of your portfolio, and only for a short period, your risk of getting liquidated when the market goes down is very low.
I wanted to move an account to Interactive Brokers to gain access to the low margin rates. Because my source account is under the name of a revocable living trust, I needed to open the new account at Interactive Brokers as a trust account as well. When I tried, I had a hard time figuring out how to open a trust account.
I finally found the way. I'm putting it here in case others run into the same difficulties.
When you go to Interactive Brokers' website, you see a red "Open Account" button on the top right. Don't go there when you're trying to open a trust account.

You also see a prominent link on the homepage. Don't go there either when you're trying to open a trust account.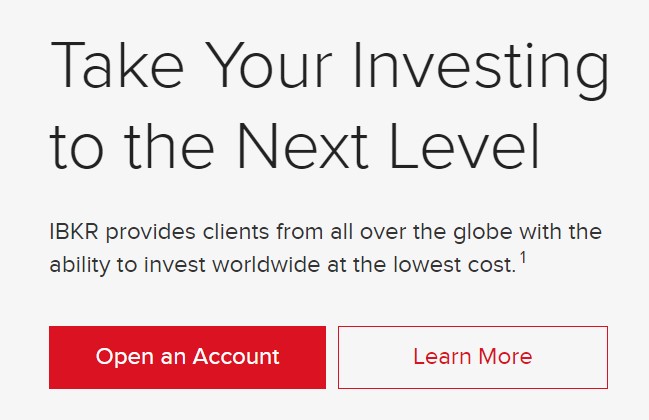 After you click on either button and create an email and password, the account types in the application are limited to only:
Individual
Joint
Retirement
Custodian
There's no option to create a trust account.
Instead, use the menu on the top left. Click on "For Individuals" and then "Individual, Joint or IRA."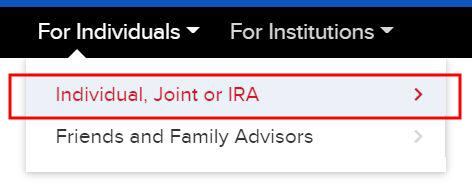 You see a bar of icons in the middle of the next page. Click on the last one "Open Account."

Now, finally, click on the red button at the bottom instead of the one at the top to open a trust account.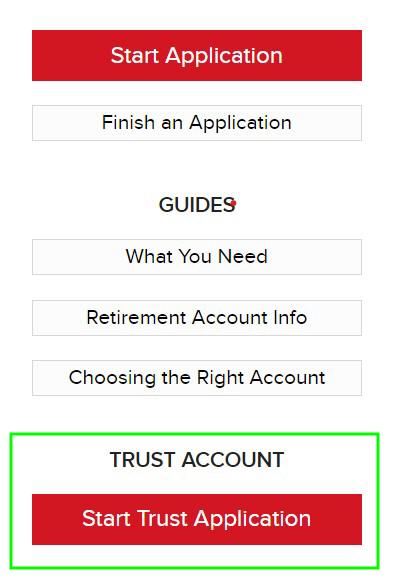 Say No To Management Fees
If you are paying an advisor a percentage of your assets, you are paying 5-10x too much. Learn how to find an independent advisor, pay for advice, and only the advice.