Liz Weston is the author of The 10 Commandments of Money and other personal finance books. She had this question on her blog Ask Liz Weston a couple of months ago.
Dear Liz: Although I'm able to pay my bills, it's the decisions regarding cable, telephone, Internet and various insurance options that drive me nuts! I've tried to seek out independent groups that discuss such issues, but none exists in my area; and these decisions are not covered by my financial planner, nor do I wish to pay a senior money manager for this advice. As an elder orphan, I'm finding these decisions and others regarding repairs, workmen, etc. very stressful. Friends don't really want to help and be held "responsible" if their recommendations don't work out. What do you suggest?
My answer is stress goes away when you stop wanting the best. We live in a world with abundant choices. Every product or service has reviews. Some people say the product or service works great. Some people say it's the worst. When you must have absolutely the best bang of your bucks on everything, you can drive yourself nuts looking for the sweet spots. However, if you simply pick what works even though it may not be "the best" you avoid the stress altogether.
I relate to two experiences recently.
New Washer
It's been almost four years since I successfully repaired our washer (see Pay For Advice Or For Using a Screwdriver). It was still working but I thought I got enough years out of it (15 years total). I decided to replace it preemptively.
I could've gone to Consumer Reports and read which washer they rated as their CR Best Buy. I could've studied the features of various models and read reviews for each model. When I reflected on how I had been using my washer, I just didn't see how much performance I demanded of it. It had several settings but I always used only two: warm wash for white and cold wash for colors. I don't remember how much I paid for it originally. I estimated over 15 years, with the cost of a repair, it came out to maybe $70 a year. I figured any random washer I buy would work just fine.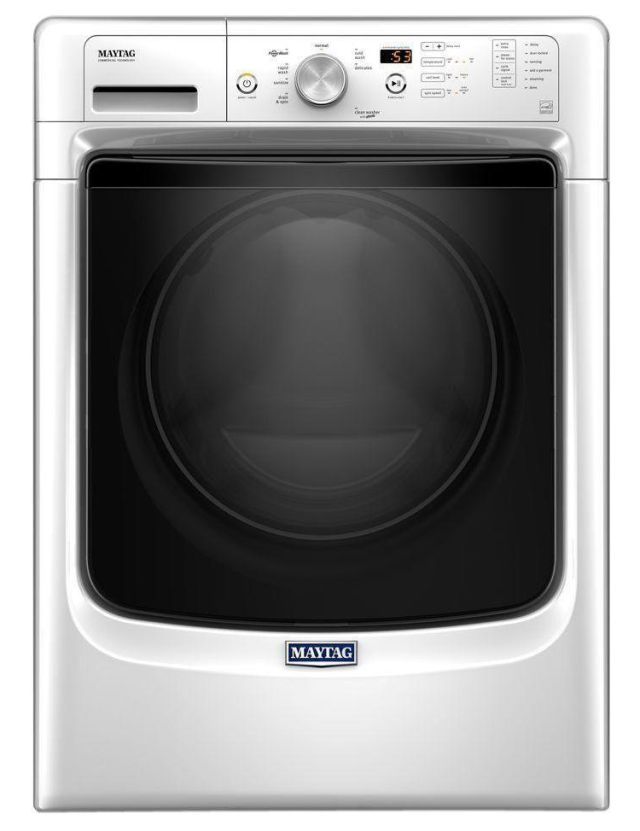 I went to Home Depot's website and I just picked one of the least expensive front-load models that looked solid. Judging washers by the look is not the best way. I know. It was a Maytag 4.3 cu. ft. High-Efficiency Front Load Washer with Steam in White, model number MHW3505FW. When it was on sale, with new hoses, sales tax, haul-away fee, and after a rebate from local utilities, it came out to under $500 total. Is it the best? I doubt it. Should I have gone with a top-loading model for less money? I don't know. Could I have gotten a much better one if I spent a little more? Quite possibly. I'm confident it will work just fine though.
I had no stress when I bought this washer because I didn't look for the best. I only added a wall-mount surge protector to help protect the control board from being fried again.
New Loaf Pan
I was using a glass loaf pan for baking bread and I wanted a metal one. I was attracted by the look of this Williams-Sonoma Goldtouch Nonstick Loaf Pan.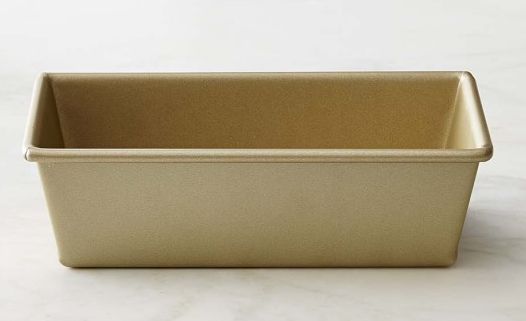 Except it costs three times as much as this Wilton Ultra Bake Pro 9″x5″ Loaf Pan from Target. Does the more expensive pan work better than the less expensive one? Will I be able to tell? If I'm able to tell, does it work three times better? I doubt it, but I still picked the more expensive one because I liked its look.
Judging by the look again, I know. I did it because I like the reverse latte factor: waste money on small things, win on big rocks. I expect this small splurge will last a long time.
You don't have to comparison-shop and look for the best for your money all the time. Stress goes away when you stop wanting the best.
Back to our usual topic of investing. You can go crazy in trying to figure out what will work the best "in this environment" or you can just go indexing and own the entire market. Indexing is not going to be the best. You can stress about whether to go with small cap and value tilts, the newfangled quality and momentum factors, or plain vanilla indexing, or the choices among target date funds, lazy portfolios, Vanguard PAS, Fidelity Go, Schwab Intelligent something, Betterment or Wealthfront or you can just pick one that you can stick to and move on. Whatever you choose, it's not going to be the best. See also What Makes Investing Hard?
Say No To Management Fees
If you are paying an advisor a percentage of your assets, you are paying 5-10x too much. Learn how to find an independent advisor, pay for advice, and only the advice.