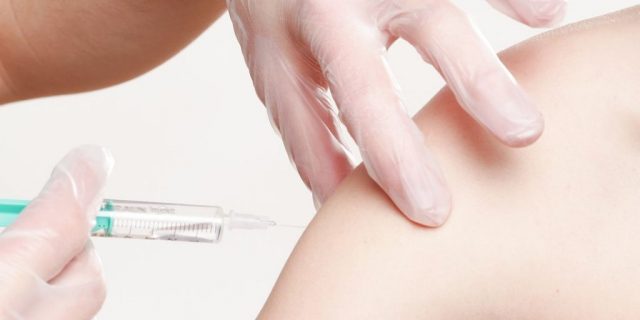 Last month we saw a good airfare deal we couldn't refuse. A round-trip ticket from the west coast to Kenya was under $900. We are going to climb Mount Kenya in January. We are also thinking of going to Thailand, Laos, Vietnam, and possibly Cambodia some time.
I have never been to Africa or Laos and Vietnam. Going there requires getting some vaccines. CDC does a great job in listing the recommended vaccines for each country. After getting a list of all the vaccines I needed and comparing with the ones I already had, I knew I still needed vaccines for Hepatitis A, Typhoid, and Yellow Fever. I had to figure out where to get those vaccines.
Primary Care Doctor
My first stop was of course our primary care doctor. I sent her a message using their online system. She replied saying I would have to go to a separate travel clinic within their health system. I got the inkling this would not be normal preventive care even though the vaccines by definition were for preventing diseases. If it was not preventive care I would have to pay 100% because I have a high deductible. Then there was no point in going to their travel clinic because everything within their integrated health system is vastly overpriced.
Next I called the insurance company and asked whether travel immunization was covered under preventive care in my policy. Customer service told me it was not covered at all. Later I dug up the written policy. It was listed as one of the specifically excluded items.
Pharmacies and Travel Clinics
I remembered seeing pharmacies advertising vaccine shots besides just flu shots. I went to Walgreens and CVS. Walgreens has a designated store in the local area that does travel immunization. CVS does it through its walk-in clinics. Both could do Hepatitis A and Typhoid shots. Walgreens gave me the prices over the phone. CVS posts its prices online.
Yelp also showed a local travel medicine clinic and a national chain that offered travel immunization. I called them. They also gave me the prices.
It's amazing how transparent and up-front prices are once a service is not covered by insurance. You don't have such nonsense as "We can't tell you how much it would be. Just come and get the service anyway."
County Public Health Department
I had to call all those places because none of the pharmacies and travel clinics had Yellow Fever vaccine. Later I learned it was due to a shortage from the vaccine manufacturer. CDC has a list of places that have a substitute vaccine. One of them near me is the county public health department.
If it wasn't for the vaccine shortage, I never would've thought I could get health services from a local government unit. It turned out in addition to having the substitute Yellow Fever vaccine, they provided other vaccines as well. The vaccines were not free, but the prices were 30-50% less than the pharmacies and the private clinics. They don't take insurance but my insurance doesn't cover travel immunization anyway.
So I got up early one morning and arrived when they opened at 8:00 am. Only one person was in front of me. A nurse thoroughly went over the infectious diseases in the countries I was planning to visit before she gave me the shots. It was a great experience. Government-provided healthcare wasn't that bad after all.
Of course not all county public health departments provide this type of service. It's worth checking if your insurance also doesn't cover travel immunization.
Say No To Management Fees
If you are paying an advisor a percentage of your assets, you are paying 5-10x too much. Learn how to find an independent advisor, pay for advice, and only the advice.