A mega backdoor Roth means making non-Roth after-tax contributions to a 401k-type plan and then taking the money out (with earnings) to a Roth IRA. It's a great way to put additional money into your Roth IRA without having to pay much additional tax. Not all plans allow non-Roth after-tax contributions but some estimated that 40% of people can do it.
Suppose your plan allows it and you executed a mega backdoor Roth. You will receive a 1099-R from the plan in the following year. You will need to account for it on your tax return. It's quite straight forward. Here's how to do it in TurboTax Online. TurboTax desktop and other software should follow a similar process.
First the scenario:
You contributed $10,000 as non-Roth after-tax contributions to your 401k. By the time you requested a rollover to your Roth IRA, your contributions earned $100. You rolled over $10,100 to your Roth IRA.
Now the entries into TurboTax Online.
Add a new 1099-R. Enter the numbers as shown on the 1099-R form. Box 1 Gross Distribution is the amount you rolled over. Box 2a Taxable Amount is the earnings on your contributions. Box 5 Employee Contributions is the amount of your contributions. Box 7 should show a code G.
Say no when it asks you whether it was rolled over to a Roth 401k unless you actually rolled over within the plan as opposed to sending it to a Roth IRA.
Now say yes.
Confirm that you made after-tax contributions to your plan.
Confirm the amount of your contributions. The number is already filled in from Box 5 of your 1099-R.
Not a public safety officer, unless you actually are one.
Did not move it back.
That's it. You can confirm that you will only pay tax on $100.

Under Tax Tools on the left, click on Tools.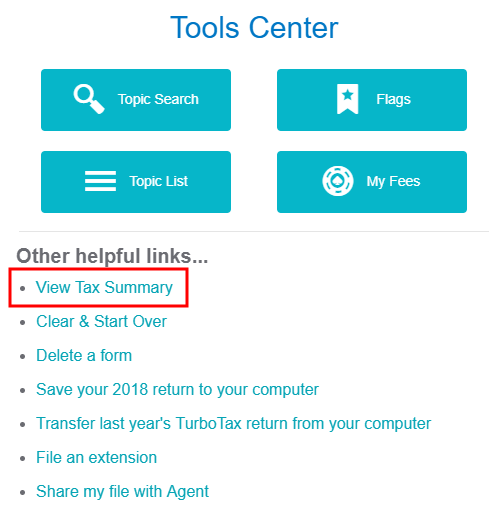 Then View Tax Summary.
Preview my 1040 on the left.

Scroll down to line 4. Line 4a includes the $10,100 gross distribution amount. Line 4b only includes the $100 taxable amount. With a mega backdoor Roth, you got extra $10k into your Roth IRA. After paying tax on this $100, the future earnings on the $10,100 going forward will be tax free.
Say No To Management Fees
If you are paying an advisor a percentage of your assets, you are paying 5-10x too much. Learn how to find an independent advisor, pay for advice, and only the advice.